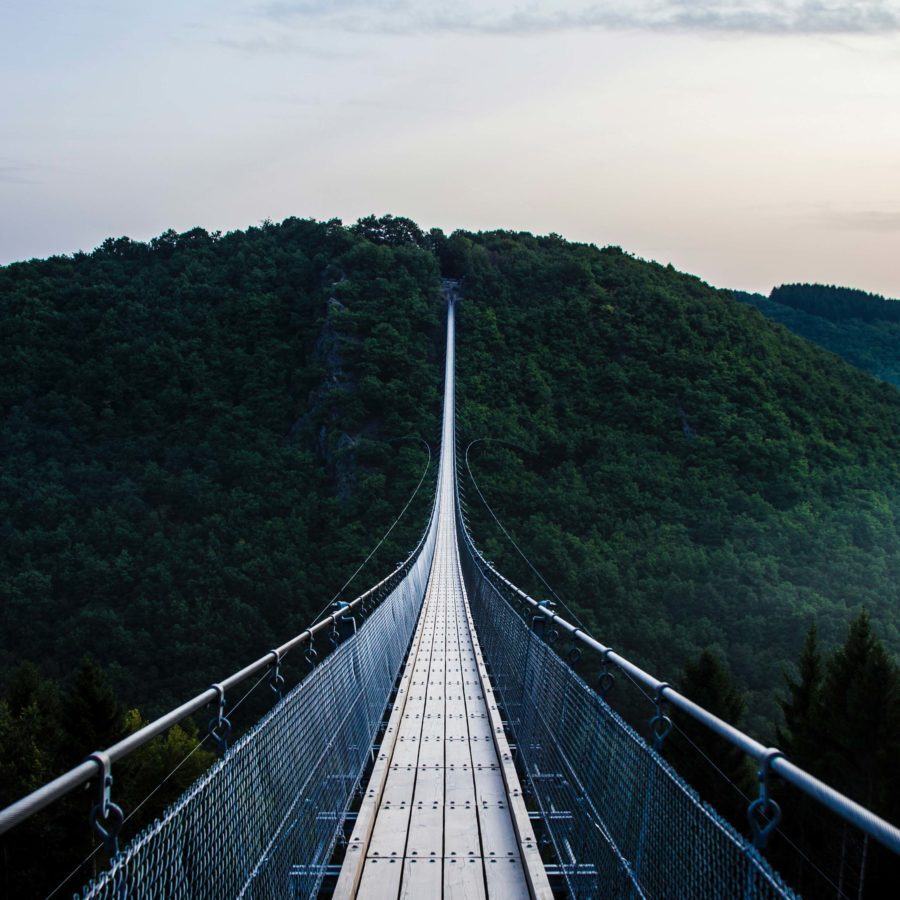 Career
Build your career and reach your goals with Insource.
At Insource, you will work in an environment that supports your desired career path and development. Through guidance, expertise, and knowledge gained on our C-Level Track, you will benefit from valuable insights that you can utilize for future challenges. Working at Insource means working with some of the most exciting companies in a broad range of industries, supported by our tight-knit team of financial and management consultants.
Why Insource?
What your journey with Insource will be is up to you. Through our performance management process, we will support but also challenge you to be your best. You can rest assured that your talent will be fostered, encouraged, and developed to take you where you want to be. Consultancy by YOU.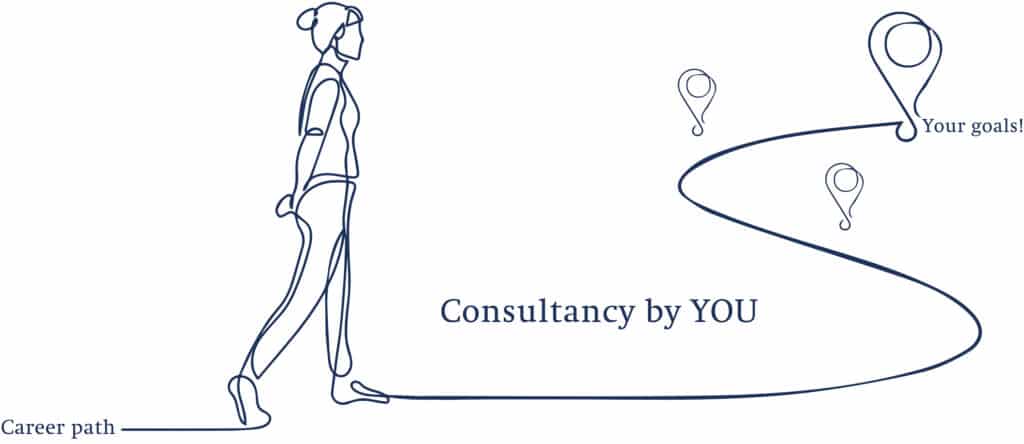 Working at Insource, you are given a lot of responsibility early in your career. We are entrepreneurial at our core, and if you show initiative, you can make an impact from day one. We take pride in what we do – the consistent quality of our delivered services to our clients and the development of our future leaders.
The consulting business is all about trust. Professionalism, relevant qualifications, and know-how are thus key components in our work. However, a big part of working at Insource, is being part of our team. A group of consultants that share knowledge and support each other. We have a thoughtful, developing, and fun company culture that is upheld by all employees living by our company values. Learn more about our values.
Our clients span from small companies facing rapid growth to large, listed companies. On assignment, you may support a client with accounting, controlling, executive management, strategy, business development, or ERP-implementation. While we believe that understanding the operations of a financial function is fundamental to become a successful leader, our employed consultants are not tied to one sole business area. After building a strong foundation with experience from assignments within the finance function, you will have the opportunity to work on assignments within several other areas. The assignments will challenge you as a consultant and propel you forward in your career.
C-level Track
Our career program, C-Level Track, is designed to support our employed consultants in reaching their desired goals. The C-Level Track has three building stones – assignments, counseling, and tailored extension courses.
First and foremost, you get the opportunity to work on challenging assignments in a variety of roles and industries. Your career will be super-charged due to the nature of the consulting business, where you will gain experience and advance rapidly when performing well.
Second, you are not alone on this journey. All our employed consultants are assigned an Insource counselor who is there to support you. Together you plan for your career and set goals and form strategies to reach them. Additionally, you are assigned a job manager for each specific assignment. The job manager is chosen based on previous experience from similar assignments to yours, making them a great resource and support in your work.
Third, you will benefit from courses and workshops relevant to your assignments and career desires. Some courses are taken by all consultants at Insource. Such involve leadership, sustainability, business acumen, change management, board work, and diversity in building corporate structures. Other courses are more specialized to your chosen career path. If you, for example, want to become a CFO, you will take courses in Excel, advanced accounting, financial and business controlling, rules and regulations, leadership and operational design of the finance function, etc.
We create the leaders of tomorrow.
To succeed as a consultant, you need to embrace hard work, cooperation, talent, and a positive attitude. We know that you will be successful in your assignments, but you will also encounter failure as a natural part of learning and developing. Let us at Insource be the ones that believe in you and give you the confidence and opportunity to show your true potential.
Do you have several years of experience working as a consultant, or from roles in a finance department? Regardless of your previous experience, you will benefit from our C-Level Track and continue your development. Together we will ensure that you get the support needed to move forward on your desired career path.
Who you are:
A relationship builder who easily connects with people
Analytical and eager to learn new things
A humble and solution-oriented team player
Self-motivated and ambitious – important factors to do well in the consultancy role
Entrepreneurial and excited to join us on the journey of fast-paced company growth
Master's degree in economics, finance, business management, or equivalent is required
Fluent in Swedish – a requirement due to the nature of our consultancy assignments
Read more detailed requirement specifications under our open positions. Are you our next team member? Apply now!
Meet our colleagues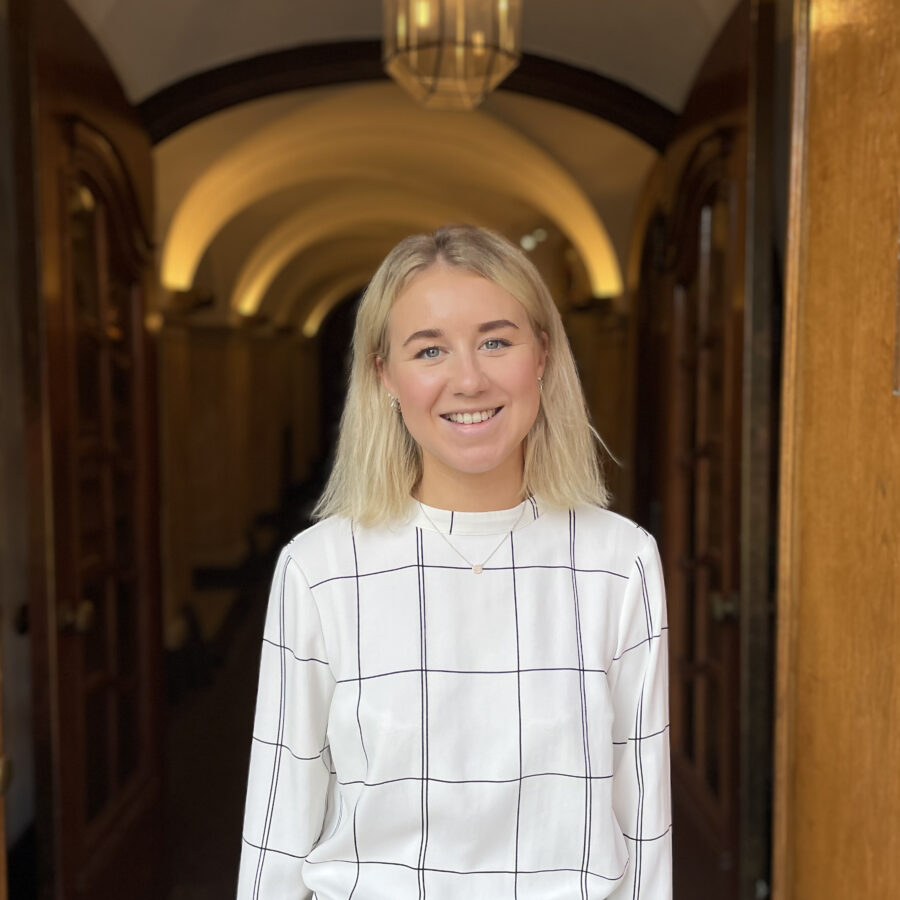 I began my Insource journey during the fall of 2021 with an internship during my master's studies. The internship was an amazing opportunity to get to know the company and learn about Insource's business. In an open and easy-going environment, I got involved in many parts of the company. With time, my internship concentrated to assist our Head of Talent with internal recruitment and the recruitment services we offer clients. Once my internship came to an end, I continued to work part-time for Insource while eagerly finalizing my master's thesis.
In June, two days before I submitted my thesis, I signed on as a Junior Consultant and started my first consultancy assignment as an accounting assistant. Five months into the assignment, I have developed tremendously in my professional skills, and today I feel more confident in the suit. I have also taken on more tasks and shown interest and curiosity. Something that has been appreciated by the client, but perhaps, even more valuable for my own professional and personal development as a consultant.
To begin my career at Insource after graduating was a given. Insource provides opportunities to enhance my skills within finance and business, and by working as a consultant, the professional development curve is steep. Moreover, but also foremost, Insource was a given due to my colleagues. Being surrounded by driven people and included in the spirit of Insource bring commitment, joy, and friends for life.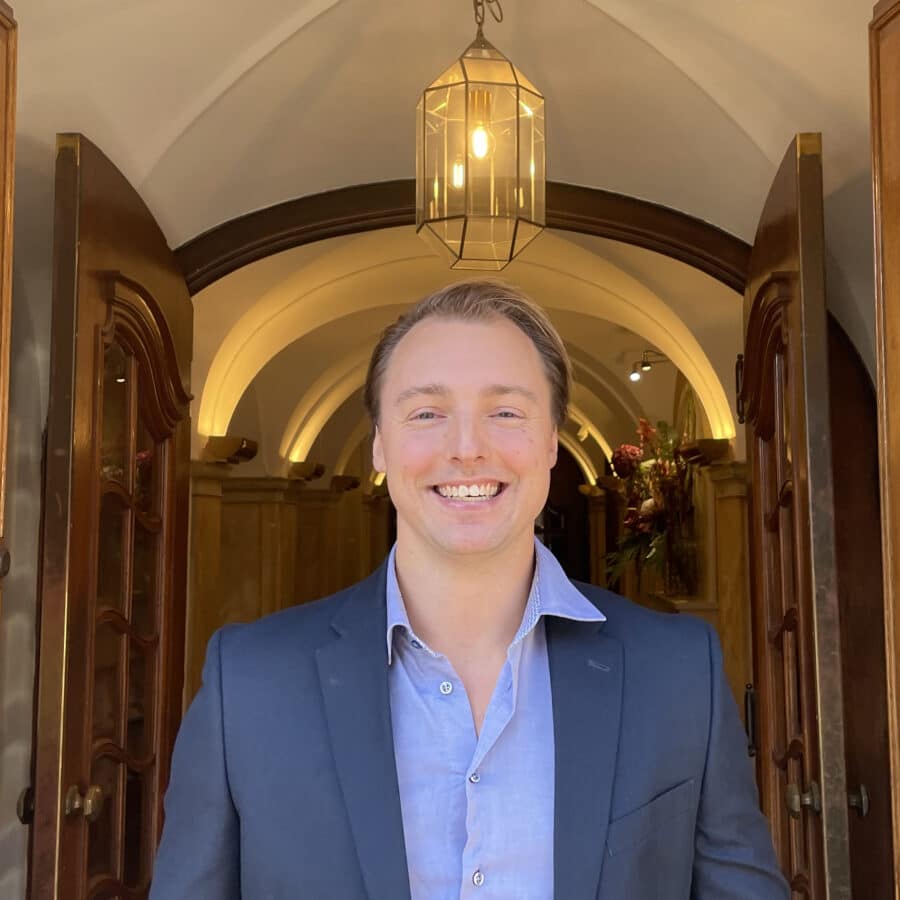 When I started working at Insource, I had some prior experience from financial roles. Successively I have advanced my career at Insource to now being a manager. What I appreciate the most about Insource is the opportunities presented. If you show that you are hungry to learn and take initiatives, there are really no boundaries for how much of an impact you can have. I work at Insource, first and foremost due to our amazing team and company culture, but also because of the variability in assignments and the opportunity to continuously gain new knowledge and skills. During my years at Insource, I have had consultancy assignments as an accountant, business and financial controller, M&A Integration Manager, and Head of accounting. And today, I am also part of the Management team running the company alongside my colleagues.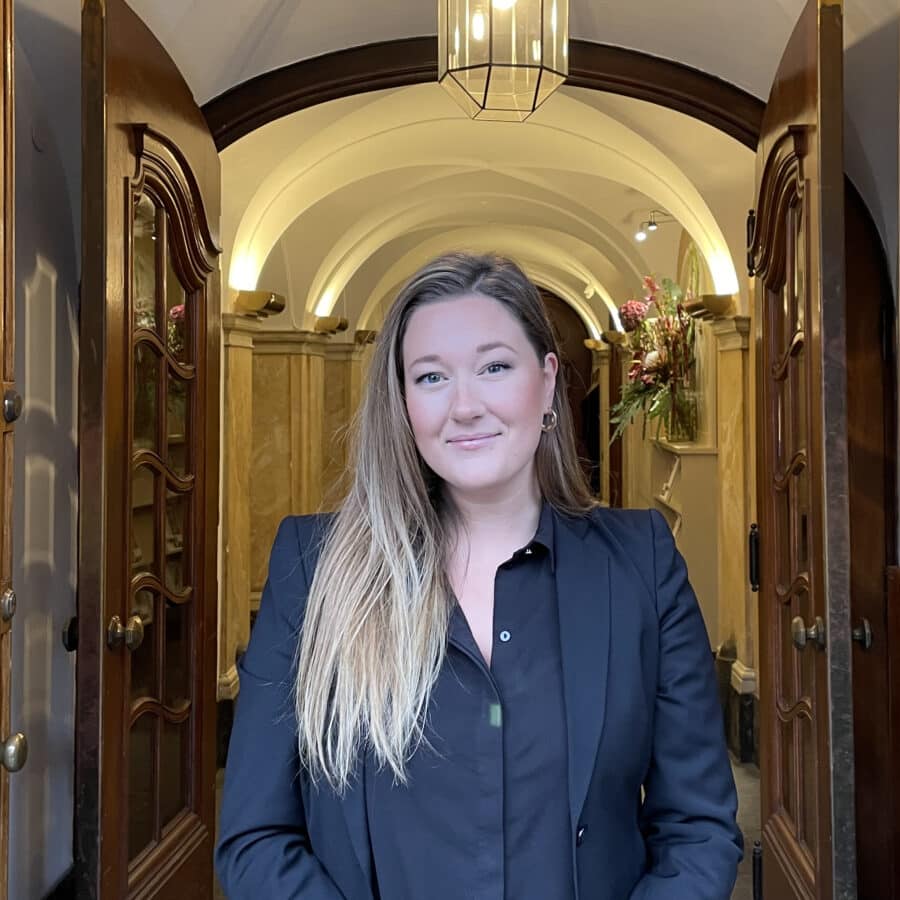 At Insource, we are encouraged to develop and continue our learning journey. The way we are organized with counselors, job managers, buddies, courses, and more, increases the possibility for me to succeed on my assignments but also to have the courage to try and fail – and then try again until I reach my goal.
I started at Insource in 2018 after working as an accountant for a listed company in Stockholm for a few years. I have always been interested in finance and business development, and becoming a consultant at Insource allowed me to gain experience quickly within my areas of interest. Today I am a manager at Insource, and my path to this point has been clear from the start. I have definitely put in a lot of time and effort, but it has paid off.
As a manager, I'm also a counselor to junior and senior talent at Insource. I enjoy sharing my experiences and knowledge, and it is so much fun to do so with my curious colleagues. One of the best things about my job is to see them develop and reach their goals. Even though we spend most of our time with our clients, we often meet at our office in Kungsträdgården to do activities together. Our culture and amazing people make Insource a great place to work.
I encountered Insource for the first time about six years ago as an associated consultant with my own firm. After a few months on assignment via Insource, I was asked to join the company as an employee with the prospect of becoming a partner. The partnership model was appealing and so was the thought of working for a value-driven company. I became a partner in 2022, and with that goal reached, I have set sight on taking Insource to new heights together with my colleagues.
Working at Insource for the last six years has been amazing. We have a great team of consultants and the culture that we have built at Insource is special and something I am very proud of. Although, I'm looking forward to seeing what the future holds.
Since early on in my career, I have been interested in how digital systems and tools can be used to streamline and make processes more efficient for users. Excel is of course one of these tools, which with time became my specialty. I have used it to build countless management reports, budgets, and forecast templates over the years. The natural step for me has therefore been to venture into robotics and Finance IT, which also has become one of Insource's business areas. With robotics, there are no boundaries to how much we can accomplish in terms of streamlining and creating more value-adding tasks.